Exchanging Eternal Vows
in the Chosen Chapel on Promise Hills
Fern Grotto on Kauai, famed as Hawaii's premiere "Wedding Isle," was once considered sacred grounds where only members of the royal family could exchange nuptial vows. Carrying on this spirit is the only such hallowed spot in Japan-St. Spark Hill Chapel erected atop Promise Hills -and the minister serving there. The minister who presides over ceremonies at Fern Grotto travels to St. Spark Hill Chapel yearly to breath the soul of Fern Grotto into the chapel. True to this ancient Kauai tradition, the weddings presented at this chapel are full of the emotion and prestige that only Spa Resort Hawaiians and its lineup of elegant facilities can deliver.
CelebraFon Styles
Choose Between Lavish Wedding Plans
in Five Different Halls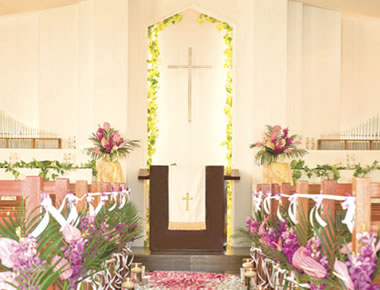 Chapel Weddings
(ChrisFan Ceremonies)
St. Spark Hills Chapel, perched upon the only hills in Iwaki City.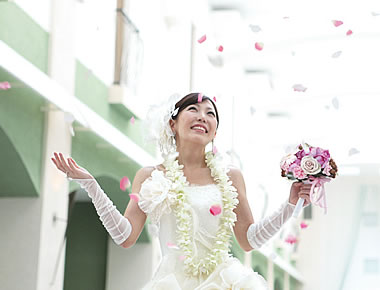 Atrium Weddings
(ChrisFan and Nonreligious Ceremonies)
A lovely course designed to reflect the rugged American style of golf. Shots are routed over ravines, with delicate slopes and other meticulous challenges deftly concealed in the environment. The result is a tough course that demands smart andtactical play on every fairway and green.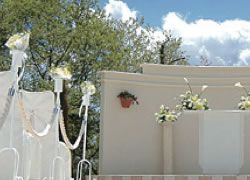 Chapel Weddings (ChrisFan Ceremonies)
Customized chapel weddings nestled in a lush garden setting.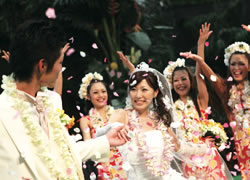 Tropical Weddings (Nonreligious Ceremonies)
The Beach Theater, the sacred ground for the resort hula girls, serves as the ceremony stage for these weddings.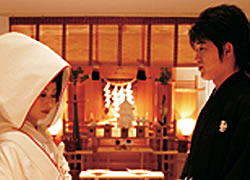 Shrine Weddings (Shinto Ceremonies)
Celebrations harnessing new sensations of light and sound at the marble crafted Miyasu Altar.
Wedding RecepFon Styles
Choose Between Lavish Wedding Plans
in Five Different Halls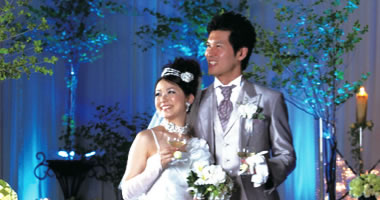 Aurora Wedding Fantasia (Lapita)
The region's premiere ceremony hall in terms of scale and scope.
・Jewelluxe Wedding
・Angelic Bubble Shower Wedding
・Hula Girls Wedding
・Hawaiian and Tropical Stars Hokule'a Wedding
・Winter Diamond Wedding
・La Vie en Rose Wedding
・Blue Star Wedding
・Aloha Wedding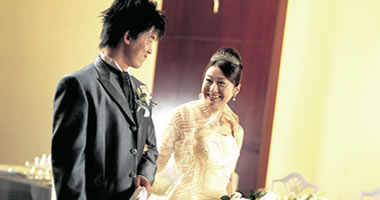 Cozy Wedding (Moana)
Relaxed marriage parties with limited numbers of guests.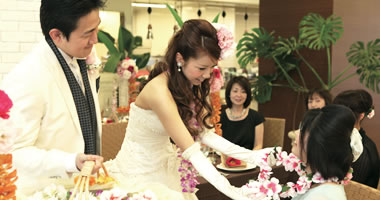 Restaurant Weddings (LaFo 4-2-2)
Stylish restaurant venue reminiscent of the South of France.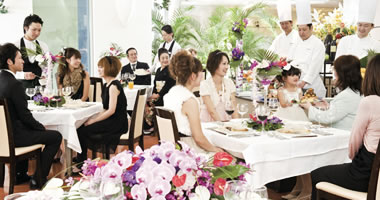 Mahalo Weddings (Nesia)
Hotel restaurant featuring both innovative cuisine and ambiance.